Qatar Free Zones Authority (QFZA) recently participated in Qatar Economic Forum 2022, themed: "Equalizing the Global Recovery" and brought together world leaders, decision makers and more than 500 experts from around the globe to discuss pressing matters affecting world economies and global trade.
The insightful discussions covered a variety of topics ranging from emerging markets and their effects on the global economy, to the supply chain crisis that the post-pandemic world has been facing, with cargo and logistical operations having slowed to a near-halt in some of the world's ports and hubs; the aim being to offer robust and resilient solutions and discuss means to future-proof economies in the face of any potential crises.
---
Panel Discussion: The Supply Chain Crisis
HE Ahmad Al-Sayed, Minister of State and Chairman of QFZA took part in a panel discussion that addressed the challenges supply chains faced with the current geopolitical and economic landscape. His Excellency stressed the importance of supporting logistical institutions to ensure the sustainability of supply chains and speed up trade operations, as well as the need to invest in logistical infrastructure, warehousing and facilities upon which international trade depends.
Panelist
Hon. Dr. Fred Matiang'i
Cabinet Secretary, Ministry of Interior & Coordination of National Government
Republic of Kenya
---
Industrial Roundtable Discussion: The New Emerging Markets
Sheikh Mohammed H. F. Al-Thani, Deputy CEO and Chief Strategy Officer of QFZA also participated in a roundtable discussion which shed light on the new and emerging markets and the role these markets play within the wider global economy. Sheikh Mohammed highlighted some of the touch points that investors look at when choosing to enter new markets and to expand their operations.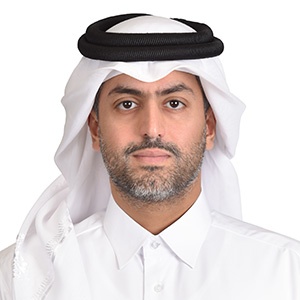 Participant
Ali Rashid Al-Mohannadi
Executive General Manager and Chief Operating Officer
QNB Group
---
Watch the full sessions below: