Qatar Free Zones Authority (QFZA) and AeroFarms, a US-based Certified B Corporation and leader in indoor vertical farming, today announced its plan to expand further in the Middle East with a partnership with QFZA and Doha Venture Capital (DVC) to build a commercial indoor vertical farm in Qatar Free Zones (QFZ) that offers unparalleled connectivity and access to the region.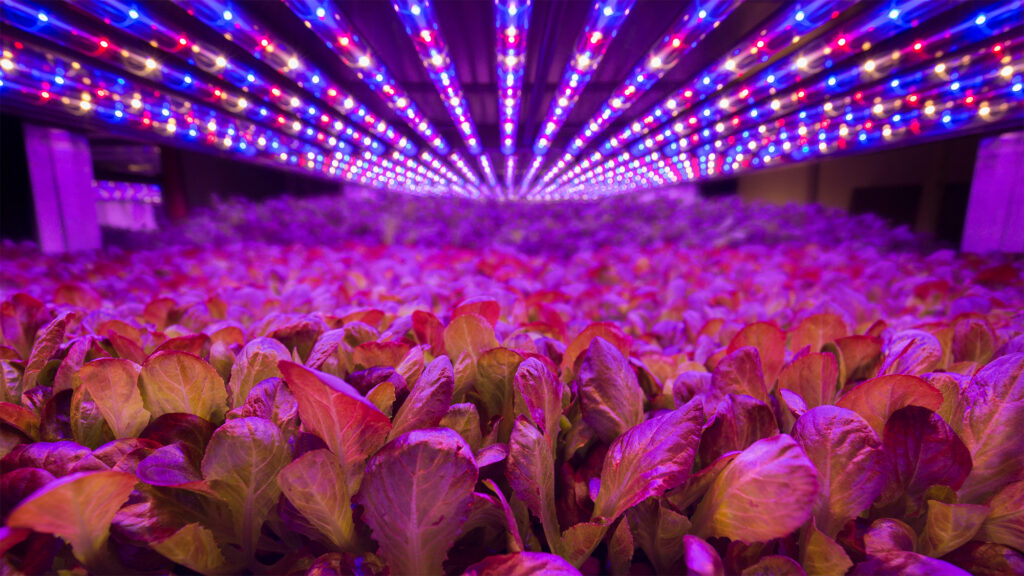 As a purpose-driven organization, AeroFarms is both a change-the-world company and an award-winning retail brand leading the way with smart, indoor vertical farming to elevate agriculture with people and planet. AeroFarms starts by selecting the most flavorful agricultural varietals and then perfects them for optimal quality, color, nutrition, texture, yield, and taste, setting a new culinary standard with billions of data points while utilizing state of the art technology.
The new commercial indoor vertical farm in Qatar will deploy AeroFarms' latest generation of proprietary growing technology that achieves up to 390 times greater productivity per square meter annually, compared to traditional field farming, while using up to 95% less water and zero pesticides. Thanks to AeroFarms' new technology, local food production is expected to increase, making high-quality food products available locally throughout the year which will reduce imports and increase the country's self sufficiency. AeroFarms' endeavor in Qatar is set to pave the way for more local and international private sector companies in this field to expand their operations in QFZ and capitalize on the innovative technologies in place.
H.E. Ahmad Al Sayed, Minister of State and Chairman of QFZA said, "AeroFarms is a pioneer in the food space and vertical farming, and we're delighted to welcome them to Qatar Free Zones. Through this strategic partnership with the Ministry of Municipality and Doha Venture Capital, AeroFarms will join a rapidly growing community of innovators in the Food and Agritech cluster at QFZ, backed by world-leading logistical infrastructure and cold chain storage capabilities, as well as a shared commitment to technology, growth, and environmental awareness. Qatar Free Zones are a natural base for companies shaping the future of their industries, and we look forward to working with AeroFarms as they establish and scale in the region and beyond."

"AeroFarms is committed to reimagining how and where our food is grown, and we are excited to expand further in Qatar as part of our longer-term commitment to the Middle East and North African region to enable local production and increase greater food resiliency," said David Rosenberg, Co-Founder and Chief Executive Officer of AeroFarms. "QFZA and DVC are great partners that share a similar long-term vision for how AgTech can positively disrupt and transform our food system in the face of increased macro pressures with traditional field farming."

AeroFarms specialty greens are safely grown indoors in state-of-the art commercial indoor vertical farms that are certified for SQF Level 2 Good Manufacturing Practices, USDA Good Agricultural Practices, Non-GMO Project Verification, and the industry-leading CEA Food Safety Seal that was developed to differentiate indoor clean growing practices from traditional challenges in the field. AeroFarms specialty greens are completely pesticide free and are ready to eat without any need to wash, providing a major benefit to customers looking for safety and convenience.
Qatar Free Zones play a key role in the realization of Qatar's National Food Security Strategy, playing host to many food and agritech companies. The Free Zones offer modern green infrastructure to their investors, and QFZA is committed to sustainability in every aspect of its operations. The Free Zones are designed to be as efficient as possible, making use of a wide range of innovative technologies to deliver on QFZA's vision to become one of the world's most sustainable free zone groups.