Qatar Free Zones Authority (QFZA) announced the establishment of a state-of-the-art production facility in Umm Alhoul Free Zone, built by a partnership between iLife Digital, a leading intelligent robotics and electronics company based in Florida, US, and Prime Technologies, a subsidiary of Ali Bin Ali Holding. iLife and Prime Technologies will use the 2,500 sqm factory to create innovative iLife-branded electronic devices, including laptops, PCs, smart watches and mobile phones, among others. The new space will help meet the growing demand for affordable electronic projects in the MENA region, and is the latest of many partnerships QFZs have orchestrated with the private sector.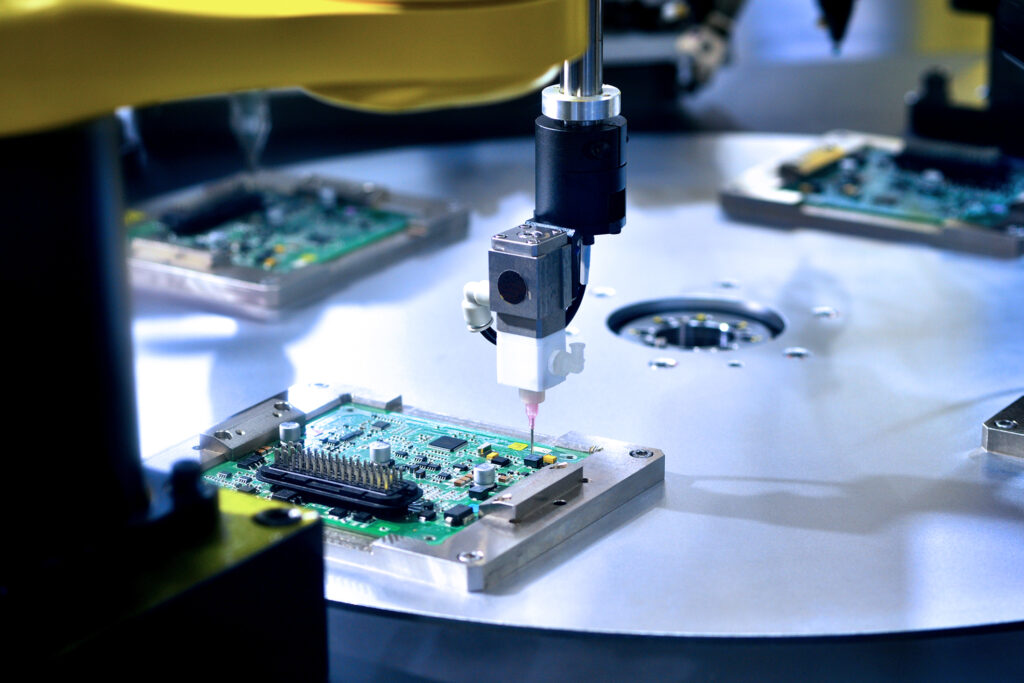 Production at the factory is expected to begin in August 2021, and will produce up to 350,000 electronics a year. In addition to the production of electronics, the factory will support logistics and R&D activities and feature a customer solution center.
H.E. Ahmad Al-Sayed, Minister of State and Chairman of QFZA, said, "We are proud to host this partnership between iLife Digital and Prime Technologies at Umm Alhoul Free Zone. It is the latest example of our close collaboration with the Qatari private sector to foster growth and innovation for the country and the broader region. This partnership is also testament to the strategic place of Qatar and its free zones in global trade, and the exciting potential of technology manufacturing in Qatar. This factory will play an important role in our growing technology ecosystem, and drive our continued support for Qatar's technology and innovation sector."
Vice-Chairman & EVP of Ali Bin Ali Holding, Mr. Nabeel Ali Bin Ali, praised the project's leadership, saying: "Our group has always been known for its pioneering efforts and support for innovations that deliver the best for the Qatari people. The new factory with state-of-the-art production and R&D facilities, along with the logistics services and a customer solution center, reflect these efforts. Through this project, we support Qatar National Vision's objectives of self-reliance and contribute to the "Made in Qatar" initiative. The factory will also provide an ideal platform for young scientists in Qatar to perform research, innovate and develop AI tools and robots. We are delighted to be part of Qatar Free Zones, and this strategic partnership will help us highlight Qatar's growing role in the global trade."
This new venture will bring additional benefits to Qatar. The factory, the first of its kind in Qatar, will create 160 new jobs, including 144 skilled opportunities, and customers across the MENA region will benefit from a local technology powerhouse. Qatar Free Zones' technology ecosystem will allow iLife Digital and Prime Technologies to enhance their own operations and develop cutting-edge yet affordable products for the MENA region. The strategic location of Umm Alhoul Free Zone will facilitate the trade integration of these products across the MENA region, and offer consumers a valuable local alternative to products made further afield.
The partnership between iLife Digital and Prime Technologies will support Qatar's National Vision 2030 aimed at creating a knowledge-based economy and promoting economic diversification. It will expand the skilled labor pool of Qatar, and support the development of its logistical infrastructure.
Qatar is in the midst of rapid digital growth across all industries, including as part of preparations for the FIFA World Cup 2022 – the world's biggest global sporting event. These new partnerships in the technology industry foster an attractive market for foreign corporations, SMEs and start-ups geared towards innovation solutions.