Qatar Free Zones Authority (QFZA) announced its participation in the St. Petersburg International Economic Forum (SPIEF) in Russia, which is taking place from 2-5 June. QFZA highlighted the investment and trade opportunities offered by the State of Qatar during the forum.
QFZA is participating in the event as part of the State of Qatar's official delegation, and QFZA's delegation is led by H.E. Ahmad Al-Sayed, Minister of State and Chairman of QFZA. The event saw the participation of government heads, senior political and economic officials and experts from Qatar, Russia, and around the world, as well as over 50 leading Qatari public and private sector entities.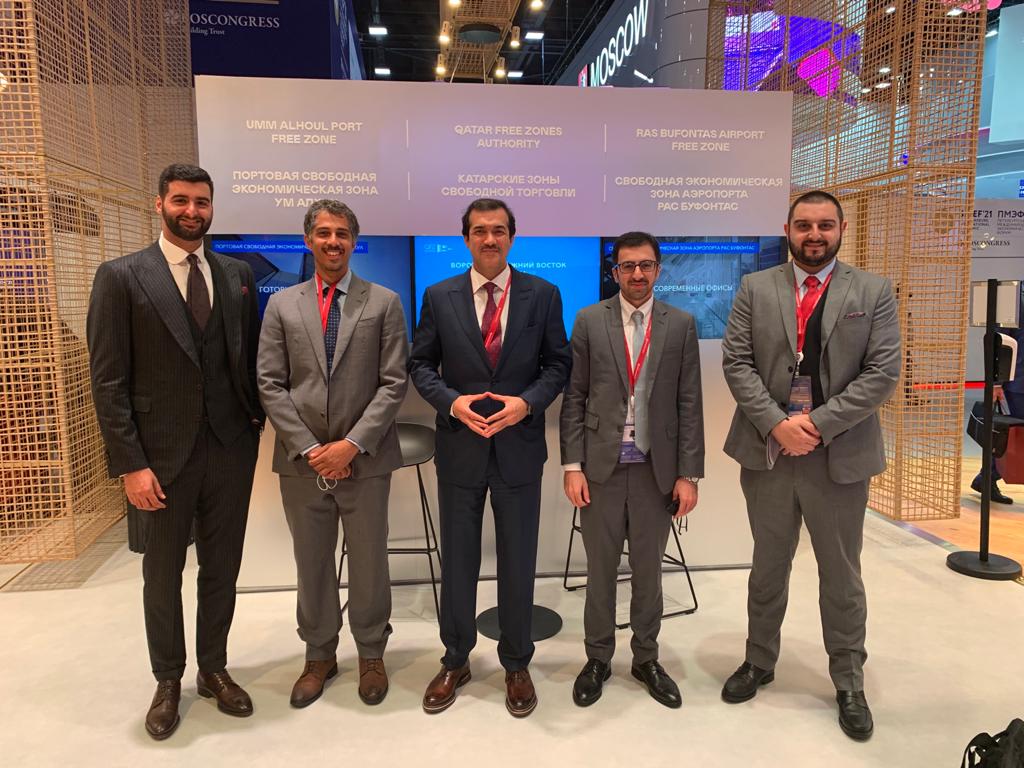 The attendees visited QFZA's booth at the Qatar Pavilion in the presence of senior officials of the State of Qatar including H.E. Sheikh Mohammed bin Abdulrahman Al Thani, Deputy Prime Minister and Minister of Foreign Affairs, and their Russian counterparts including Mr. Yuri Borisov, Deputy Prime Minister.
The QFZA delegation also took part in many panels at the event. H.E. Ahmad Al-Sayed, Minister of State and Chairman of QFZA, spoke in a panel on business dialogues between the two countries, emphasizing that Qatar is one of Russia's leading partners in the region. H.E. highlighted the Free Zones' integral role in enabling companies to capture the many opportunities presented by Qatar's knowledge-based economy and advanced technology and logistical infrastructure. He noted that more than 130 companies from around the world have now registered in Qatar Free Zones, pursuing licensed projects worth more than 8 billion Qatari riyals.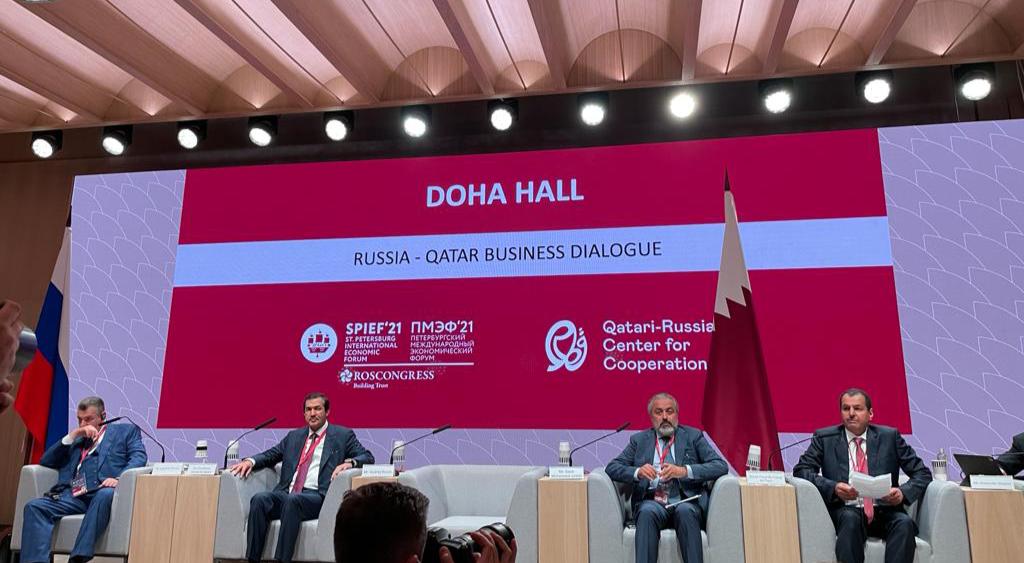 On the sidelines of the forum, QFZA signed a Memorandum of Understanding (MoU) with the St. Petersburg Chamber of Commerce. The MoU will help strengthen bilateral relations by showcasing Qatar's value proposition and opening up opportunities for collaboration and growth between QFZA's investors and the Chamber's members, in addition to knowledge sharing and offering support to companies.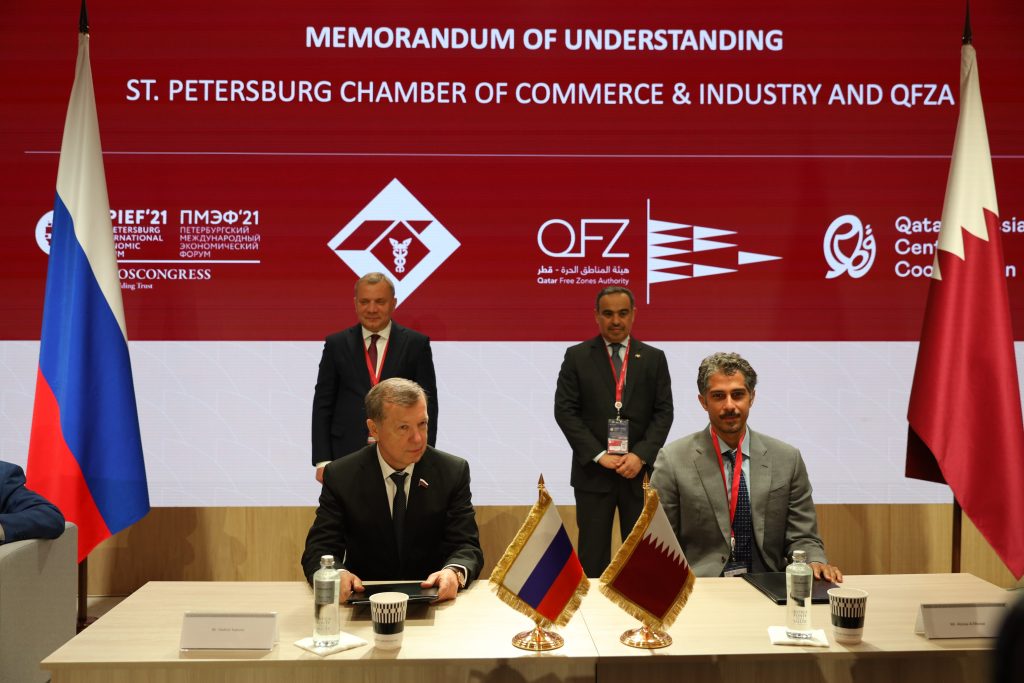 QFZA's booth showcases investment opportunities at Qatar Free Zones for Russian and Commonwealth of Independent States (CIS) companies looking to expand internationally.
Qatar is in the midst of rapid growth across all industries as part of preparations for the FIFA World Cup 2022 – the world's biggest global sporting event. Participation in this event represents an ideal opportunity to network and forge a variety of partnerships with international companies as well as highlight the role Qatar plays in the global economy.