H.E. Ahmad Al-Sayed, Minister of State and Chairman of Qatar Free Zones Authority (QFZA), received H.E. Lord Gerald Grimstone, Minister of State for Investment of the United Kingdom, during his visit to Qatar this week.
The meeting was attended also by senior executives from QFZA, and followed by a tour at the Business Innovation Park in Ras Bufontas Free Zone.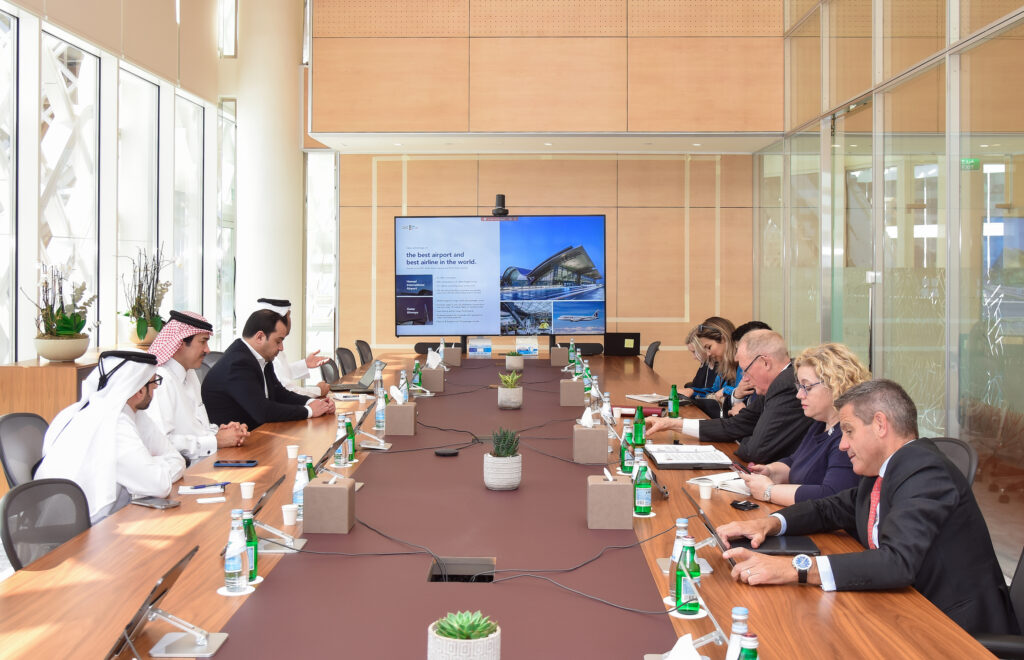 The two sides discussed cooperation in investment and reviewed issues of mutual interest reflecting the strong bilateral relations between the State of Qatar and the United Kingdom. The Qatar Free Zones (QFZ) team then gave a presentation highlighting investment opportunities and incentives offered to companies at QFZ, supported by the advanced infrastructure in the country, to help attract British companies to establish their operations in Qatar.