Qatar Free Zones Authority (QFZA) and Thales held an inauguration ceremony for the Thales headquarters and the newly established Digital Competence Centre in Qatar Free Zones.

The Center was inaugurated by H.E. Ahmad bin Mohamed Al-Sayed, Minister of State and Chairman of Qatar Free Zones Authority, and Mr. Patrice Caine, Chairman and CEO of Thales in the presence of Frederic Sallet CEO of Thales Qatar, as well as members of QFZA and Thales Senior Management. The inauguration was followed by a tour in Thales's new offices at the Business Innovation Park in Ras Bufontas Free Zone.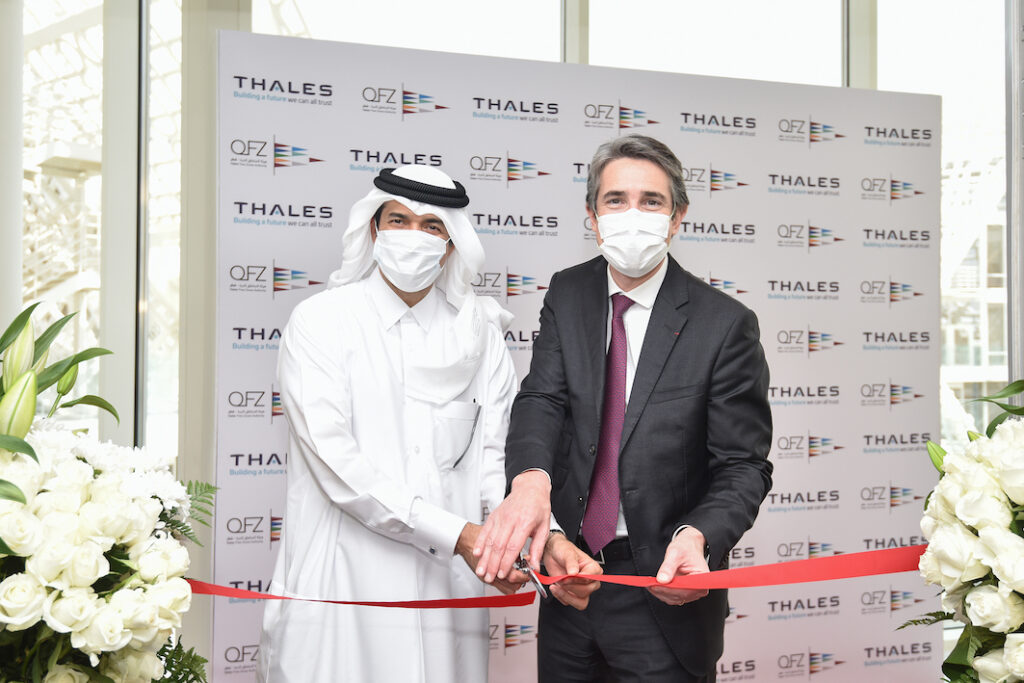 Building on QFZA and Thales' strategic collaboration agreement signed last year, the new Center will serve as a hub for digital innovation across digital security, mobility, artificial intelligence, and cybersecurity sectors. By fostering partnerships, facilitating the development of local digital competencies and creating skilled jobs, the Center will support the continued growth and development of Qatar's technology sector.

H.E. Ahmad bin Mohamed Al-Sayed, Minister of State and Chairman of the Qatar Free Zones Authority, said: "We are thrilled to launch Thales's Digital Competence Center in Qatar Free Zones. The Centre will contribute in creating skilled jobs and support the digital transformations of companies across the country and wider region. We look forward to the many exciting projects and achievements that will be run out of the Center, in fields as diverse as artificial intelligence, digital security, cybersecurity and mobility."
"The new Center will be a great resource for our investors and partners as we continue to develop and expand our leading technology and digital ecosystem," H.E. added.
"It is our honor to further strengthen our strategic partnership with Qatar Free Zones Authority by inaugurating this new Thales Digital Competence Center. Together with QFZA we look forward to developing the local digital ecosystem by nurturing local talents and create competitive edge in line with the Qatar Vision 2030." Patrice Caine, Chairman and Chief Executive Officer of Thales
Thales has offered its service in Qatar for more than 40 years and has offered technologically advanced solutions for the aerospace, transportation, digital identity, defense and security markets. Over the last few years, Thales has extended its footprint in Qatar, in various areas including security for critical infrastructures, air transportation, cybersecurity, and Digital Identity & Security.

Qatar is in the midst of rapid digital growth across all industries, including as part of preparations for the FIFA World Cup 2022 – the world's biggest global sporting event. These growing partnerships in the technology industry foster an attractive market for foreign corporations, SMEs and start-ups geared towards innovation solutions.
Since the start of its operations and despite global challenges, Qatar Free Zones Authority have succeeded in attracting 69 local and international licensed companies working in the information technology sector, to run their operations from the Free Zones in Qatar