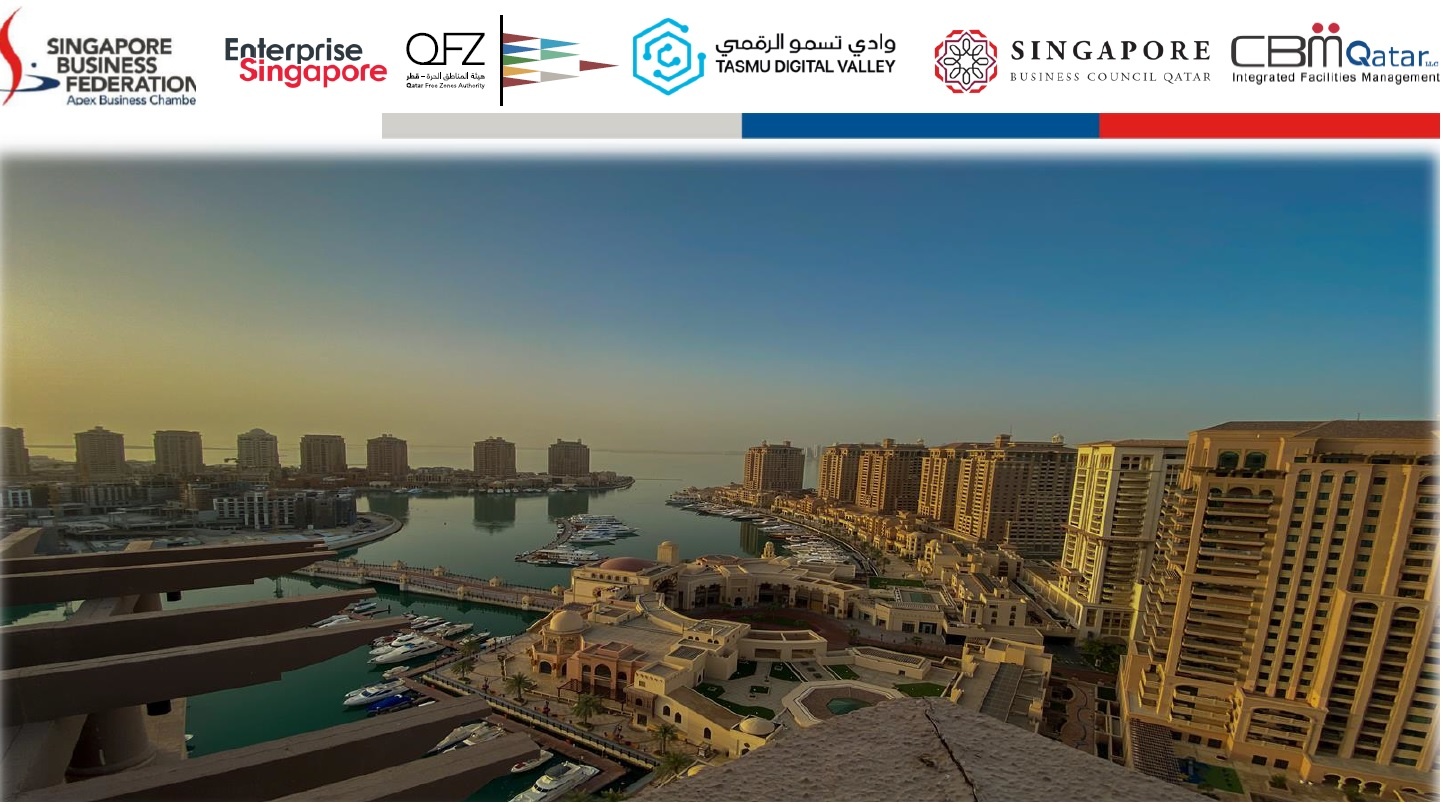 Webinar: Discover Business Opportunities in Qatar's Developing Knowledge-Based Economy
Enterprise Singapore (ESG) together with GlobalConnect@SBF, an initiative of the Singapore Business Federation (SBF), Qatar Free Zone Authority (QFZA), TASMU Digital Valley, CBM@Qatar and Singapore Business Council Qatar (SBC) are co-organising the webinar "Discover business opportunities in Qatar's developing knowledge-based economy"
Overview:
Despite its small size, Qatar is the largest exporter of liquefied natural gas (LNG), having exported 77.8MMTPA in 2019. Nonetheless, dip in oil prices coupled with the COVID-19 pandemic has changed the way businesses operate.
To reduce the economy's reliance on hydrocarbons, the country has taken big steps towards diversifying its economy into areas such as innovation & ICT, logistics, to urban agriculture, amongst others.
The Qatar Free Zone Authority (QFZA) established in 2018, brings about a new engine of growth as a gateway towards attracting investments and supporting businesses to access growth opportunities in the State of Qatar. Beyond the incentives offered to investors, hear more about how QFZA can support Singapore businesses in their expansion plans into Qatar, and the broader Middle East Region.
Do join us today, to learn about the new growth pillars in Qatar, and how you can tap on support from QFZA, ESG and GlobalConnect@SBF to capture these opportunities.